For the Lowest Rate
On a VA Home Loan
Get Your Certificate Of Eligibility Here.
WE ARE YOU. Veterans serving Veterans. Minnesota VA Mortgage.
Our mission is to provide you the tools and manpower necessary to make the most of your VA mortgage benefits. From tracking your Certificate of Eligibility to funding your loan, we are there, every step of the way.
You may know that the VA loan program is one of the greatest benefits of military service, but how does it work?
Eligible recipients for a VA mortgage include veterans, active-duty military members, and surviving spouses (widow/widower). National Guard and members of the Reserves must have completed at least six years of service before they can meet the eligibility requirements.
The VA Home Loan program has much less stringent credit requirements that other mortgage programs and a zero down payment. VA loans have been a significant benefit for military borrowers, many of whom would otherwise struggle to secure home financing under other circumstances and through different Mortgage Programs. The loan can be used on new construction, first home purchases, second homes*, condos, manufactured homes and more!
Already have a conventional mortgage? No problem, you can refinance your mortgage into a VA Loan.
MN VA Mortgage was founded in 2005. We operate as a full service, mortgage brokerage. We maintain a nationwide network of banks and lenders to ensure that we have the widest array of loan products available. We are able to provide wholesale pricing and consistently beat our retail bank and lender competitors. Our management staff and certified loan officers have gone through rigorous training to maintain expert knowledge of the VA loan product.
MN VA Mortgage offers the best price through VA loan experts using cutting edge technology.
To begin the process you must have your Certificate of Eligibility from the VA. Our experienced VA loan officers are able to help you obtain this online if needed. Your eligibility can be used more than once, but you are only allowed ONE VA loan at a time. The rest of the process is very similar to any other home buying experience, except there is no mortgage insurance, just a funding fee.
Veterans Love Minneapolis due to the fantastic health care from Minnesota's VA Health Care System as well as proximity to the Mayo Clinic The Minneapolis-St. Paul Air Reserve Station is located at the Minneapolis-St. Paul International Airport. In total, the Minnesota National Guard is composed of over 13,000 soldiers and airmen and women serving in over 61 training centers and communities across the State, nicknamed the NorthStar Guard. Minnesota is also home to Camp Ripley…and some great beer.
What are you waiting for? Get your Free Quote now!
Minneapolis too cold for you? Maybe you want to buy in Florida?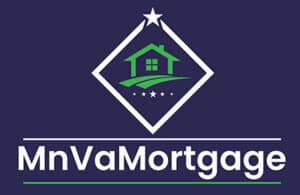 VA Loan Minnesota is affiliated with Satori Mortgage © 2018 All rights reserved. Satori Mortgage NMLS 4190 2808 W Broadway Ave, Minneapolis MN 55411.  VA Loan MInnesota and Satori Mortgage are not affiliated with the Veterans Administration or any government agency.